Share

Thursday 16th June 2016
Purple Rain – Festival Fundraiser
Tickets are required for this event - see below
7:00PM
INDOOR:
Hideaway – Streatham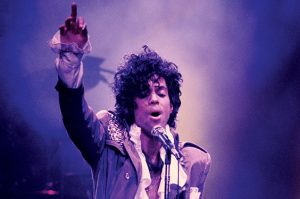 Dearly beloved, we will gather here at the Hideaway, 2 Empire Mews, Stanthorpe Road, Streatham SW16 2ED on Thursday 16 June, doors 7pm, to…. watch PURPLE RAIN starring PRINCE!
Tickets are £5 and all proceeds go to help fund the Streatham Free Film Festival in September 2016. Buy yours online at hideawaylive.co.uk or on the door.
Wear purple, drink fabulous Prince-inspired cocktails and raise funds for the 2nd Streatham Free Film Festival happening this September! Prizes awarded to the best dressed/best purple threads!
The Kid is a Minneapolis musician on the rise with his band, the Revolution, escaping a tumultuous home life through music. While trying to avoid making the same mistakes as his father, the Kid navigates the club scene and a rocky relationship with singer, Apollonia. But, another musician, Morris, looks to steal the Kid's spotlight — and his girl.