Share

Saturday 01st September 2018
John Carpenter's The Fog
Free
(No ticket required - First come first served)
8:00PM (Doors open 7.30PM)
OUTDOOR:
Nunhead Cemetery
Bring something to sit on and whatever you need to stay warm and dry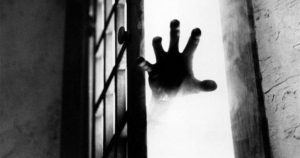 VENUE CAPACITY: 300
Returning to one of the most popular venues in the 9 year history of the Peckham and Nunhead Free Film Festival, this year's film was chosen by the public and will be presented on Saturday, 1 September 2018, 8pm,at Nunhead Cemetery, Linden Grove Nunhead SE15 3LP.
The people voted to go retro this year and asked us for a screening of John Carpenter's The Fog. We at the film festival think you have chosen very well as we are big fans of this tale of ancient betrayal and death that brought classic genre style into the 1980s and is stylishly assembled and filled with colourful characters. The Fog is a ghost story with just the right balance of special effects artistry, menacing music and visual poetry that is sure to make for a great viewing experience in this environment.
This is an outdoor event so bring warm waterproof clothes. Free event. No booking needed. This screening has a 300 CAPACITYand is first come first served. Please arrive early to secure a space, a queueing system will be in place.
This film is a 15 certificate, only people that age or older may be admitted
 Please be advised NO ALCOHOLis allowed in the cemetery.
ABOUT THE VENUE: Perhaps the least known, but most attractive, of the great Victorian Cemeteries of London established in a ring around the outskirts of London. Open to the public daily, Nunhead Cemetery's formal avenue of towering limes and the Gothic gloom of the original Victorian planting gives way to paths which recall the country lanes of a bygone era.
The screening will take place adjacent to the Anglican Chapel (built 1840, designed by Thomas Little & JJ Bunning)