Share

Sunday 11th September 2016
Powder's Peckham
Free
(No ticket required - First come first served)
7:00PM
INDOOR:
Peckham Plex Cinema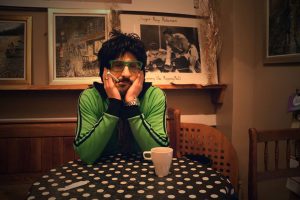 Powder's Peckham will be having it's World Premiere screening at the Peckhamplex Cinema on Sunday 11th September.
Powder's Peckham is the follow-up to the multi award winning (including Best Comedy winner at the London Independent Film Festival) 2014 comedy One Night In Powder.
Powder's Peckham follows the exploits of ex-roadie Kevin Powder as he attempts to produce his own sci-fi epic – The Day Peckham Stood Still.
When Kevin gets chucked out of his girlfriend's house, he takes his last remaining asset (a ridiculous mini motorhome) and relocates to a supermarket car park in Peckham to seek out a fresh start. We then follow Kevin over the next 30 days as the people and places of Peckham collide to help make Powder's filmmaking dreams come true.
Powder's Peckham is also a pioneering British movie, becoming the world's first to be powered by an online 'crypto-currency'. Google 'KevCoin' to find out more…
Venue Capacity: 200