Share

Saturday 05th May 2018
Pirates of the Caribbean: The Curse of the Black Pearl. Bike powered screening with Electric Pedals
Free
(No ticket required - First come first served)
8:30PM
OUTDOOR:
Folkestone Gardens
Bring something to sit on and whatever you need to stay warm and dry
Shiver me timbers it's pirates in the park! Bike powered screening with Electric Pedals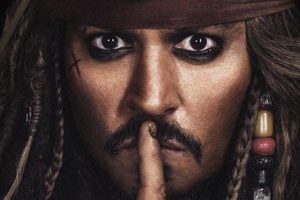 Celebrate Deptford's swashbuckling past at this piratical cycle-powered cinematic event in the park.
Join Capt. Jack Sparrow in the original classic epic adventure as he teams up with blacksmith Will Turner to rescue Elizabeth Swann from the undead Captain Barbossa.
Dress for a night of buccaneers, salty sea dogs, damsels and hornswoggling. Starring Orlando Bloom, Jonny Depp, Keira Knightly and Geoffrey Rush.
Event starts 6pm. Film starts 8.30
Food and drink available at Festa sul Prato.
Outdoor bike powered screening with Electric Pedals.
Wrap up warm, bring something to sit on.