Share

Friday 31st August 2018
Pin Cushion
Free
(No ticket required - First come first served)
8:30PM
INDOOR:
Peckham Plex Cinema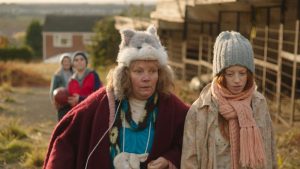 Our prestigious opening night slot goes to the deliciously dark yet fantastical debut feature by British director Deborah Haywood.
First 100 tickets free to book in advance at: http://www.peckhamplex.london/film/pnfff-18-pin-cushion
Remaining tickets first come, first served on the night.
ABOUT THE VENUE
Peckhamplex is South London's friendly independent, licensed, multiplex cinema situated in the heart of Rye Lane, close to Peckham Rye station. Voted as London's most loved local cinema in Time Out Awards 2015, 2016 and 2018.