Share

Sunday 10th December 2017
Paris, Texas
Free
(No ticket required - First come first served)
7:00PM (Doors open 6:30PM)
Paris, Texas is a stunningly told and gorgeously shot examination of alienation, identity and family breakdown. We honestly can't think of a better way to get into the holiday spirit.
The film opens with its main character, Travis, stumbling out of the desert into a small town, unable to remember his past life.
This is a road movie, as well as both a critique and homage to late 20th Century American culture. The film features Harry Dean Stanton, and Nastassja Kinski with a soundtrack by Ry Cooder. With the passing this year of Harry Dean Stanton and its writer Sam Sheperd, we thought it was a good time to get together and watch it again.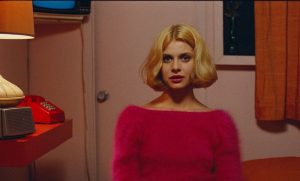 Once you've finished aimlessly wandering the great outdoors of Brockwell Park and are no longer able to remember even your own name – we invite you to join us at the Lido Cafe for a tribute screening of Wim Wenders' spellbinding film.
Before you leave home we encourage you to grab some supplies or any spare change to help the Herne Hill Free Film Festival help the Norwood and Brixton Foodbank make as many happy Christmases as possible in the local area this year. The Herne Hill Free Film Festival will be tweeting information about urgently needed items so stay tuned on Twitter to @HerneHillFilm.
Click here to see the trailer!