Share

Saturday 09th April 2016
Paddington
Free
(No ticket required - First come first served)
1:00PM
INDOOR:
Sceaux Gardens Tenants and Residents Association – Camberwell
A young Peruvian bear travels to London in search of a home. Finding himself lost and alone at Paddington Station, he meets the kindly Brown family, who offer him a temporary haven.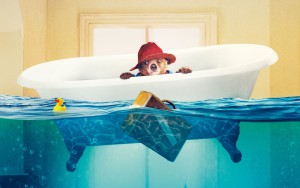 Paddington begins to realise that city life is not all he had imagined – until he meets the kind Brown family, who read the label around his neck "please look after this bear" and offer him a temporary haven in their home. It looks as though his luck has changed until this rarest of bears catches the eye of a museum taxidermist. Full of charm, innovation, wit and a fine compliment to the books – this film is a true delight to watch.
Please Note: This venue has very restricted disabled access.