Share

Sunday 28th October 2018
Night of the Demon
Free
(No ticket required - First come first served)
8:30PM (Doors open 8.00pm)
INDOOR:
The Book & Record Bar
The West Norwood Free Film Festival would like to celebrate the season of spirits, witches and the evil.
We are putting together a Mini Halloween Festival for those of you that are into frightening thrills and heart-pounding scares.
For our Sunday night Halloween special we are excited to be screening Jacques Tourneur's 1957 black and white horror classic… Night of the Demon.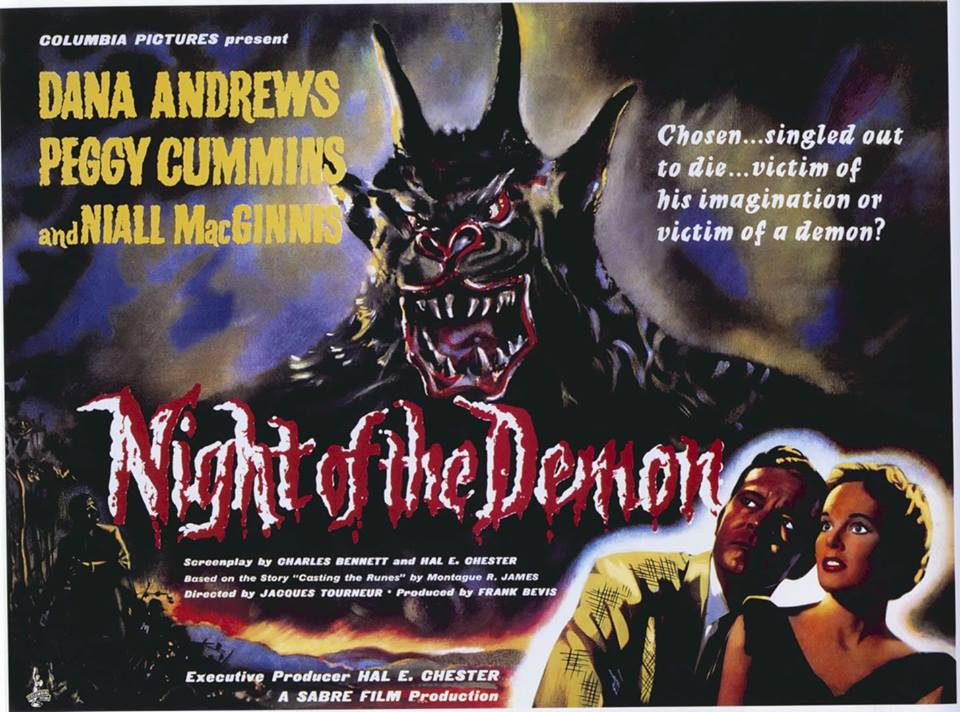 Adapted from the M. R. James story "Casting the Runes", Night of the Demon is a seminal film from the occult genre.
Its influences can be seen in recent films such as "The Ring" and "It Follows" as well as classics "The Devil Rides Out" and "The Wicker Man."
American professor John Holden (Dana Andrews) arrives in London for a conference on parapsychology only to discover that the colleague he was supposed to meet was killed in a freak accident the day before.
It turns out that the deceased had been investigating a cult lead by Dr. Julian Karswell (Niall MacGinnis). Though a skeptic, Holden is suspicious of the devil-worshiping Karswell.
Following a trail of mysterious manuscripts, Holden enters a world that makes him question his faith in science.
We'll be showing Night of the Demon in its original and unedited format.
"A Halloween treat – the children's party is especially memorable." The Telegraph
"…immensely gripping…" TimeOut
Door 8.00pm
Film 8.30pm