Share

Sunday 11th September 2016
My Neighbour Totoro
Free
(No ticket required - First come first served)
4:00PM (Doors open 15:45)
INDOOR:
Peckham Plex Cinema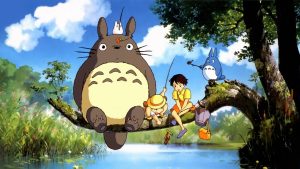 Peckham Plex plays host for our Sunday afternoon showing on Sunday 11 September of this charming early Studio Ghibli animated classic, not often screened in UK cinemas.
Sisters Satsuki and Mei move into a house in the country with their father to be closer to their hospitalised mother. They discover that the nearby forest is inhabited by creatures called Totoros. They soon befriend these friendly forest spirits, and have several magical adventures.
Free event. No booking needed. Arrive early to secure a seat.