Share

Sunday 29th April 2018
My Heart Is Not Broken Yet (나의 마음은 지지 않았다)
+Q&A with Justice For 'Comfort Women' UK + Art exhibition
Free
(No ticket required - First come first served)
2:00PM
INDOOR:
Deptford Does Art
Grandma Song Sin-do was one of an estimated 250,000 women forced into sexual slavery by the Japanese Imperial Army during WW2.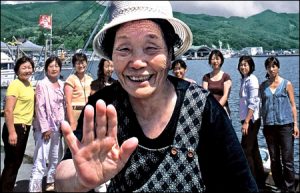 This film shows her tireless campaign for justice for surviving 'comfort women', and her attempt to sue the Japanese government.  
Although she lost the trial, her statement "My heart is not broken yet" illustrates her passion to fight on despite the scars of war and societal prejudice.  Grandma Song passed away in 2017, and this film is a tribute to her and the ever decreasing number of survivors.
There will be a Q&A after with members of Justice For Comfort Women UK, and an accompanying art display in Deptford Does Art gallery space.
Doors open 1.30.  Film starts 2pm. First come first served.