Share

Thursday 28th September 2017
Moulin Rouge
Tickets are required for this event - see below
8:30PM (Doors open 7pm)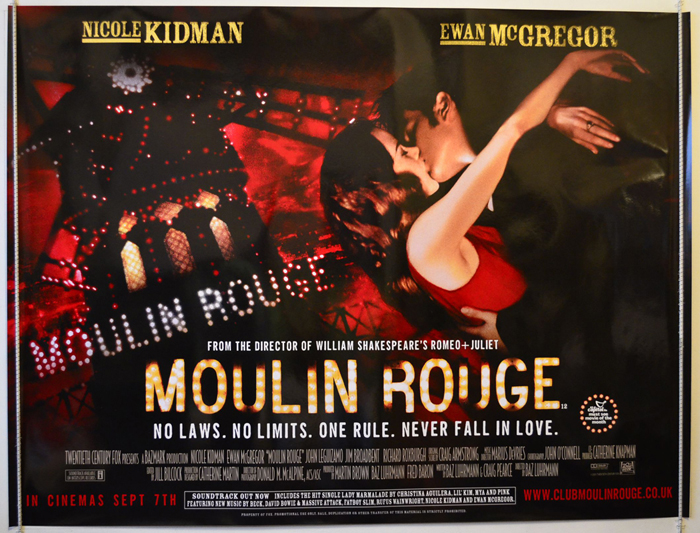 The third film from pop-music-obsessed director Baz Luhrmann tweaks the conventions of the musical genre by mixing a period romance with anachronistic dialogue and songs in the style of his previous Romeo+Juliet (1996).
Come what may Moulin Rouge is a celebration of love and creative inspiration takes place in the infamous, gaudy and glamorous Parisian nightclub, at the cusp of the 20th century. A young poet (Ewan McGregor), who is plunged into the heady world of Moulin Rouge, begins a passionate affair with the club's most notorious and beautiful star (Nicole Kidman).
Sponsored by The Hideaway Jazz Club.
Food and themed cocktails available. Dress up encouraged and rewarded.
PG-13 but there are some scenes of a sexual nature.
Seating is cabaret style and so the venue would prefer tickets.
To register for your entry, you must pre-purchase a £5 bar voucher (which you will receive when you arrive) book here
Spaces are limited but you can still walk up on the night.