Share

Tuesday 10th May 2016
24 Hour Party People + Midnight of my life
Free
(No ticket required - First come first served)
8:00PM
INDOOR:
Off the Cuff Bar – Herne Hill
Midnight of my life (8mins)
Steve Marriott is one of the British music scene's greatest vocalists. Midnight Of My Life is a poignant study of talent, ageing and what success means.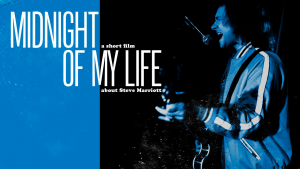 It's July 1985 and while Rock and Roll's great and good are strutting their stuff at Wembley, Steve Marriott is propping up the bar of a dingy pub in Putney waiting to play to a small crowd of boozers. While he waits for the rest of his band, bitter and drunk, an encounter with a young revival Mod restores Steve's faith.
Director Philip Davis, running time 8 mins.
24 Hour Party People
Spanning from the 1970's to early 1990's, this is the story of the of Factory records and The Hacienda.
Manchester 1976:  Tony Wilson, Granada TV presenter, is at a Sex Pistols gig. Totally inspired by this pivotal moment in music history, he and his friends set up a record label, Factory Records, signing first Joy Division (who go on to become New Order) then James and the Happy Mondays, who all become seminal artists of their time. What ensues is a tale of music, sex, drugs, larger-than-life characters, and the birth of one of the most famous dance clubs in the world, The Hacienda – a mecca for clubbers as famous as the likes of Studio 54. Graphically depicting the music and dance heritage of Manchester from the late 70's to the early 90's, this comedy documents the vibrancy that made Mad-chester the place in the world that you would most like to be.