Share

Friday 04th May 2018
Megafault
Free
(No ticket required - First come first served)
3:00PM
A crack in the world has started… we have 24 hours to stop it.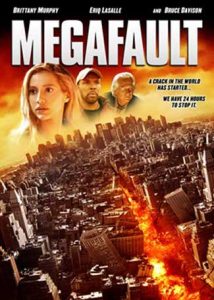 When miner Charley 'Boomer' Baxter sets off a series of massive mining detonations in West Virginia, a gigantic earthquake is soon rocking the North Atlantic, exposing a deep seismic fault that runs the length of the North American continent.
Joining forces with government seismology expert Dr Amy Lane, Boomer must now race against time to stop the chasm that is threatening to tear America – and the entire world – in half.
Doors open 2.45. Film starts. 3pm