Share

Sunday 22nd September 2019
Mantra: sound into silence (U) + guided chanting exercise
Free
(No ticket required - First come first served)
7:30PM (Doors open 7.15pm)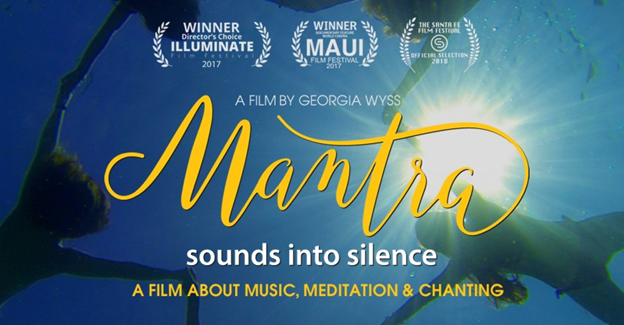 This documentary exploration into the social phenomenon of chanting focuses on the people who are finding healing and a sense of inner peace by singing mantras together.
Throughout we learn more about the positive effects of this practice: drawing people closer together, changing awareness and the brain's activity, stirring up the dormant energy in the body, and releasing a flood of healing emotions.
Yoga Edge founder and senior instructor Tim Hamilton with lead a chanting practise after the film.
Please note: there will be a limited number of actual seats at this screening. The studio will have floor mats, bolster cushions and we encourage people to sit on the floor for this. Or you can bring along your own folding/camping seat or cushion.
First come first served for places.