Share

Monday 29th April 2019
Ma Vie de Courgette
Free
(No ticket required - First come first served)
8:00PM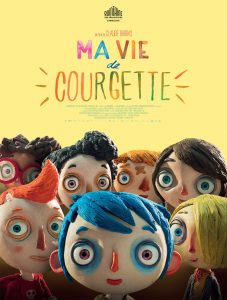 A beautiful stop motion animation, 'Ma Vie de Courgette' ('My Life as a Courgette') follows a young boy, nicknamed Courgette, who is sent to a foster home after losing his mother.
We get a glimpse into the lives of the other children in the home as 'Courgette' slowly starts to form friendships with each of them.
Expertly crafted, this is a fantastic film that explores love, loss and friendship. There will be a licensed bar at the event and the film will be shown in its original French with English subtitles.