Share

Friday 09th December 2016
Love Actually
Free
(No ticket required - First come first served)
8:00PM
INDOOR:
Rosendale Primary School – Herne Hill
A favourite film for some and a life-draining 2hr 15mins for others, Love Actually is now (whether we want it to be or not) well and truly a part of Christmas. You've surely seen it on the small screen, but this is your chance to see it on a bigger one and to share out that festive cheer at Rosendale on 9th December at 20:00.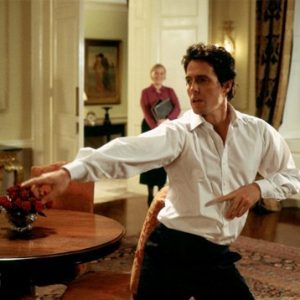 Rated by fans of Richard Curtis movies as probably the best film ever made, and by those that don't like Richard Curtis movies as, at best, 2hrs 15mins of their life that they'll never get back, Love Actually has become a true Christmas staple in recent years. You've certainly seen it on the small screen, but here's a chance to see it on a much bigger one at Rosendale School on 9th December at 20:00.
Against the backdrop of aged has-been rock star Billy Mack's Christmas themed comeback cover of "Love Is All Around", 10 interrelated stories about romantic love and the obstacles to happiness through love for Londoners are presented in the weeks preceding Christmas. It features a veritable who's-who of UK acting talent, including the recently departed Die Hard villain and Severus Snape actor Alan Rickman and local boy Chiwetel Ejiofor, and according to Roger Ebert is a belly-flop into the sea of romantic comedy.
The New York Times said "it is more like a record label's greatest-hits compilation or a very special sitcom clip-reel show than an actual movie […] The film's governing idea of love is both shallow and dishonest, and its sweet, chipper demeanour masks a sour cynicism about human emotions that is all the more sleazy for remaining unacknowledged. It has the calloused, leering soul of an early-60s rat-pack comedy, but without the suave, seductive bravado." But hey, that's probably just the New York Times for you.