Share

Tuesday 01st May 2018
Loco, Local, Lo-fi
Free
(No ticket required - First come first served)
7:30PM
Loco, Local, Lo-fi – celebrates the crazy, the talented and the thrifty film-makers in this unique collection of short films and screen based performance.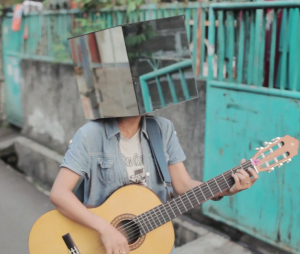 We've selected short films ranging in style from dance, comedy, sci-fi, animation and experimental. For added flavour we also give you some expanded cinema pieces.
Performances will range from: a 1920's 16mm black and white projection, collective found slides (some from Deptford market) multi-screen jam, video-mapping and some 16mm looped audio visual interactions.
BLANCA REGINA presents TRIPLE LOOP
 A new audiovisual, site-specific and immersive performance created according to chance operations: tarot, fortune cookies, compass directions and dice.
MY FRIEND'S JOB – Alicja Rogalska
Song and performance made in collaboration with the Street Musicians Union in Jakarta.
FIGURE – Lanre Malaolu
An experimental dance film about boys growing up without fathers.
MOTHMAN – Matthew Sommerville
The relationship between moths, light and humanity on the streets of London
KAREL DOING Experimental shorts
LICHTJAREN on 16mm  – Abstract lightplay that slowly reveals it's secrets.
LIQUIDATOR – Where lies the ultimate border of film preservation?
Still from 'My Friend's Job' by Alicja Rogalska