Share

Tuesday 14th September 2021
Life's a Beach
Free
(No ticket required - First come first served)
8:00PM (Doors open 7.45pm)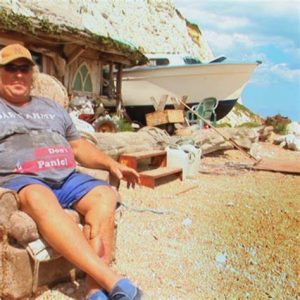 Life's a Beach is about a real-life struggle, raising political and environmental questions over ownership and sustainability, but also full of charm and stunning visuals.
A documentary exploring the life of Jerry 'Mungo' Francis, as he takes a stand against consumerist society, finding himself embroiled in legal battles against local government and Network Rail, after he set up home on a Folkestone beach. Mungo's home, built out of old pallets and recycled beach refuse, represented not only his philosophies of sustainability, but also the heart of the local community. Life's a Beach follows Mungo's experiences there; his challenges and triumphs, all leading to a tragic accident, which made the man a local legend.
The film offers insight into the experiences of a man who made waves, by going against the tide. https://www.facebook.com/Lifesabeachfilm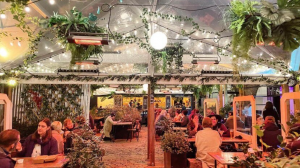 Nestled between the bridges of Peckham Rye station, Peckham Riviera is a spot of urban sunshine. Featuring an outdoor heated foliage-canopied cobbled yard, a greenhouse fauna surround, a craft and cocktail container bar, and a rotation of local foodies, Peckham Riviera is the perfect venue for socialising safely in line with current guidelines.
In addition, our railway arches house dwell areas, art installations and the Sassoon Art gallery, housing a collection of local artwork.