Share

Wednesday 27th April 2016
The Life Aquatic with Steve Zissou
Free
(No ticket required - First come first served)
8:15PM
Renowned oceanographer Steve Zissou has sworn vengeance upon the rare shark that devoured a member of his crew.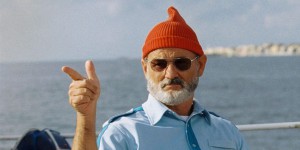 With a plan to exact revenge Zissou (Bill Murray) rallies a crew that includes his estranged wife (Anjellica Huston), a pregnant journalist (Cate Blanchett), and a man who may or may not be his son (Owen Wilson)
Join us on board the Minesweeper (Ledsham M.2706. Built in 1954 and moored in Deptford Creek) for Wes Anderson's aquatic adventure with Bill Murray.
Team Zissou wear mandatory, Speedos optional.