Share

Thursday 03rd May 2018
Lewisham At Home
Free
(No ticket required - First come first served)
7:00PM
INDOOR:
Stephen Lawrence Centre
Three short documentaries reflecting on life in the borough including Mr Pink's famous house on Lewisham Way.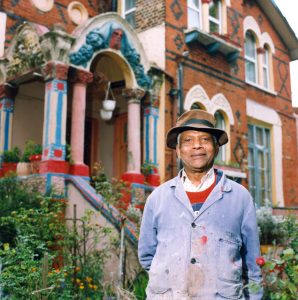 A Portrait of Mr Pink (1997) depicts Mr Brenton Pink, a Lewisham resident, and the house he loved.  Mr Pink, who recently died, is the creator of the legendary pink house on Loampit Hill.
"Mr Pink was a very well known man to anyone who grew up in Lewisham, you would often see him outside his house talking and seeing to his plants, he would always talk to anyone who wanted to talk to him. "
Mr Pink leaves behind a unique legacy in the shape of his eccentrically-decorated home, which combines Victorian architecture with Caribbean-rococo styling.
Plus A Place For Us (2015) and Anthony's Story (2018)
Doors open 6.30. Films start 7pm