Share

Tuesday 05th March 2019
Leave No Trace – Fundraiser Screening
Tickets are required for this event - see below
8:00PM (Doors open 7pm)
INDOOR:
Streatham Space Project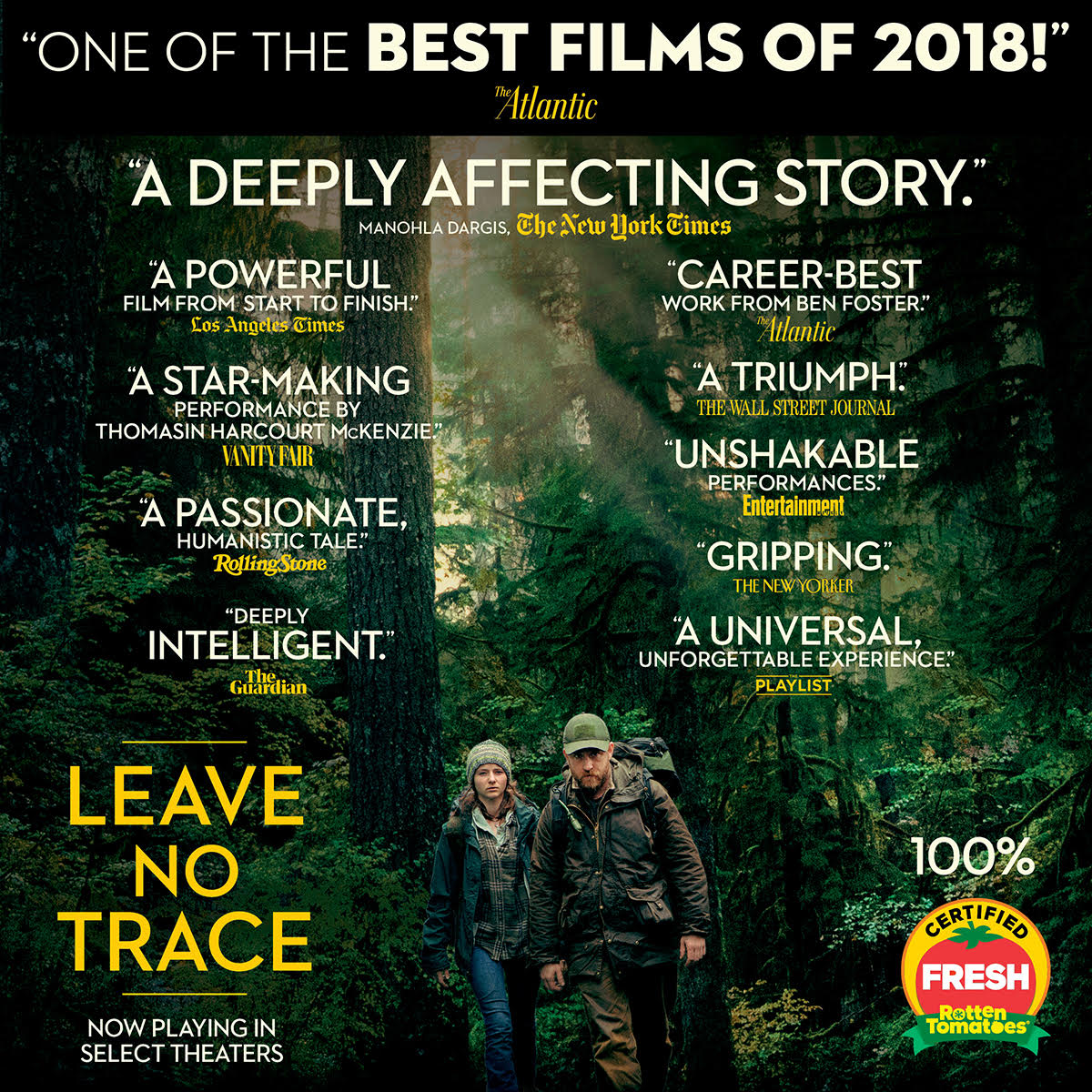 Winter's Bone director Debra Granik returns with this powerful, haunting film about a 13-year-old girl living off the grid with her war vet father.
Thomasin Harcourt McKenzie gives an incredible breakthrough performance as Tom, a teenager who has been living in the Oregon woods with her troubled father Will (Ben Foster), from an early age. Camped in the forest, they are peaceful, lo-tech survivalists, perfectly attuned to each other and the natural world. When a chance encounter blows their cover and social services intervene, the pair escape on a perilous journey back to the wilderness, where they are finally forced to confront their conflicting desires and re-evaluate their relationship…
A film of pure grace and power, this is a masterful portrait of people and communities living off the grid – indeed, some critics have said this is the film Captain Fantastic "should have been".
Proceeds go to help fund our free film festival in September.
Bar open from 7pm
Running time 1hr 59mins
Cert PG
Tickets £7 in advance or on the door