Share

Tuesday 11th September 2018
Le Havre (PG)
Free
(No ticket required - First come first served)
7:30PM
INDOOR:
St Laurence Church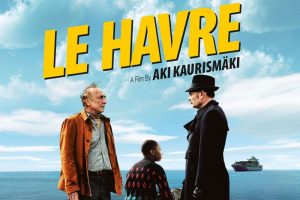 We're returning to the stunning St Lawrence's Church for a special screening of Le Havre. Director Aki Kaurismäki's  comedy-drama premiered at the 2011 Cannes Film Festival.
When an African boy arrives by cargo ship in the port city of Le Havre, an ageing shoe shiner takes pity and welcomes him into his home.
This year, we'll also be screening a short film before each of our screenings, hand selected by our team of volunteers. We've chosen an eclectic bunch, lots of which we came across when we asked for submissions to our shorts night at the Broadway Theatre, back in June.
Tonight, we'll be showing you Jarressey, directed by Joseph Pelling.
FREE EVENT – No ticket required, first come gets the best seats