Share

Sunday 09th April 2017
Le Ballon Rouge [U]
Free
(No ticket required - First come first served)
3:30PM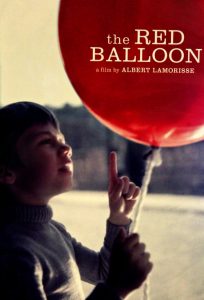 In a world where far too much is overemphasized or explained nearly to death, a film such as "The Red Balloon" is a rare and invigorating pleasure. A legendary cinematic masterpiece, of course, but also a poignant and magical piece.
This beautifully shot French children's film tells of the adventures of a young boy and a balloon that follows him around Paris for a day, seemingly with a mind of its own.
Specifically selected for children of all ages, please do bring the little ones along.
As with all our events during the festival, admission is free!