Share

Friday 29th April 2016
Laurel & Hardy double bill with live score by Neil Brand
Free
(No ticket required - First come first served)
8:30PM (Doors open 7.30, arrive early to get a good spot!)
OUTDOOR:
Station Square
Bring something to sit on and whatever you need to stay warm and dry
A riotous pair of short films featuring the dizzying escapades of Laurel and Hardy, complete with live accompaniment on piano by the incomparable Neil Brand. 
Big Business – Catering to the under-developed market of door-to-door sales of Christmas trees in California, Stan and Ollie encounter a scrooge of a potential customer. As hardened salesmen they refuse to give in, resulting in a melee of destruction, flying pine needles and a slapstick punchline which will literally blow your face off!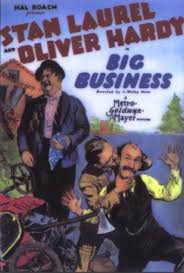 Liberty – Stan and Ollie are fugitives on the run getting into some 'pants' misadventures. While trying to outrun the law, they inadvertently swap trousers and get into all sorts of scrapes trying to redress the situation. This short sees Laurel and Hardy at the (literally) dizzying heights of their comic genius.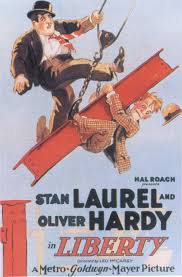 Neil Brand has been a silent film accompanist for over 30 years, regularly in London at the Barbican and BFI National Film Theatres. Training originally as an actor, he has made his name as a writer/performer/composer, scoring BFI video releases of such films as South (Shackleton's Journey to the South Pole), The Ring by Alfred Hitchcock, Piccadilly (premiered at the Lincoln Centre) the great lost film The Life and Times of David Lloyd George and Early Cinema.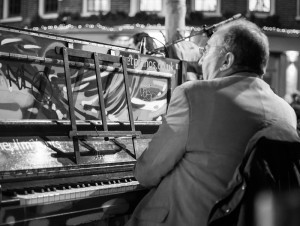 Neil's accompaniment is sure to delight the audience by underscoring (or rather perfectly scoring) each tantalising twist and punchline.
This screening on the front of the train station will be the opening night of the Herne Hill Free Film Festival. An evening of hearty hilarity that is not to be missed, it promises unbridled giggles for everyone from the very young to those who might remember the shorts when they first hit the big screen!
And finally, thanks to the sponsors of this year's Station Square screening, City & Country Farmers Markets – the organisers of the Herne Hill Sunday market.