Share

Monday 10th September 2018
La Strada
Free
(No ticket required - First come first served)
8:00PM (Doors open 7.30pm)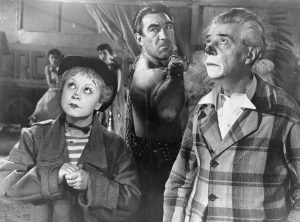 VENUE CAPACITY: 100
Join us at Peckham Pelican, 92 Peckham Rd, London SE15 5PY, 8pm for a chance to see on the big screen cinematic great Federico Fellini's  masterpiece. You'll be blown away by this film's power, its simplicity, its humanity, its theatricality, its heart-wrenching operatic pathos.
With a Chaplinesque performance from lead Guilietta Masina as Gelsomina, and an unforgettable Anthony Quinn as circus strongman Zampanò, this  Oscar-winning weepie is moving not only for the cruel fate of its lead characters, but for how we can see ourselves in them.
Being circus based, this night is sure to be perfect build up for our big closing night screening under the big top at Zippos Circus.
ABOUT THE VENUE: Arts venue, café & bar offering unfussy brews, food & booze since August 2013.