Share

Saturday 22nd April 2017
Kung Fu Panda
Free
(No ticket required - First come first served)
11:00AM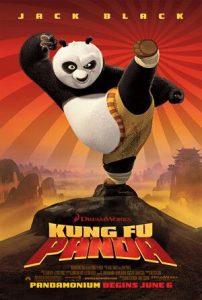 Legend tells of a legendary warrior whose kung fu skills were the stuff of legend.
Jack Black stars alongside Jackie Chan and Angelina Jolie in a Dreamworks production that was nominated for Best Animated Feature at the 2009 Academy Awards.
Join us at The Bear for this fast-as-lightning family film served with a side order of movie related snacks to purchase.
This is a free screening – there is no charge for awesomeness