Share

Sunday 29th May 2016
Just To See: A Mystery – A Portrait of Photographer Philip Perkis
Free
(No ticket required - First come first served)
8:00PM
INDOOR:
Prince Regent Pub
Join us at The Prince Regent for the UK Premiere of Just To See: A Mystery, a moving documentary on the photographer Philip Perkis. This screening will be introduced by Nick Turpin, acclaimed photographer and founder of international street photographers group In-Public.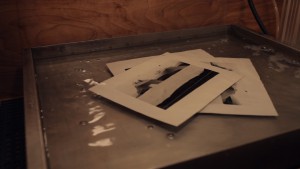 This lyrical film follows photographer Philip Perkis, who meditates on life's essential questions through black and white photography. From childhood he had exceptional vision, but also severe learning disabilities. After failing at school and joined the Air Force, where he befriended a photographer, learned to make pictures—and never stopped. About 10 years ago, he suddenly lost the sight of his left eye, the 'good' eye he took pictures with. Adapting to the change, he continues to find parallels between inner and outer worlds through sight, making connections and finding meaning in perception. Made by his former student, director Jin Ju Lee, and initially inspired by his small, poetic book "Teaching Photography: Notes Assembled," the film is built around this distillation of his experiences and his photography. It also explores the intimate, but respectful—and often playful—relationship between teacher and student.
Perkis' work, as described by Blake Andrews 'harkens back to a simpler time in photography, perhaps the 1970s, before the rise of color and before thinking had completely superseded seeing'. His quiet and sublime black and white photography is celebrated by his contemporaries but little known outside of US.
This documentary is a must see for photography fans and those with in an interest in the artistic process.