Share

Sunday 01st May 2016
Jamaican Films + Talks + Unit 137 Soundsystem
Free
(No ticket required - First come first served)
2:00PM
An afternoon of Jamaican films, food and music.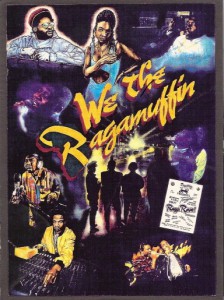 An triple bill of Jamaican films brought to you in association with the Jamaica International Reggae Film Festival and a Q&A from one of the leading experts on Jamaican and Reggae film culture, Julian Henriques.
2.30pm. Sound Business.
Award winning documentary by Molly Dineen featuring Sir Coxsone and Young Lion Sound System Narrated by Mikey Dread.
3.15pm. We The Ragamuffin.
A prize winning street musical shot on the North Peckham estate capturing the style, fashion and music of the early 90's.
4.15pm. Countryman.
A young American couple crash land their plane in Jamaica. A fisherman rescues them and leads them away from the authorities, who have fabricated a story about the plane, involving drug and arms smuggling by the CIA to gain popularity in an upcoming election.
The New Cross and Deptford Free Film Festival invite you to their closing party in Buster Mantis, the brand new Jamaican Themed bar in Deptford. Buster Mantis, complete with Jamaican food and a Rum Punch to die for (Grandmothers recipe) plus local soundsystem and DJ's 'til 2am.