Share

Tuesday 30th April 2019
Into The Wild
Free
(No ticket required - First come first served)
7:30PM
INDOOR:
Sanford Housing Co-op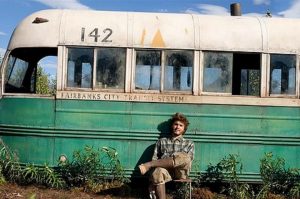 After graduating from Emory University, top student and athlete Christopher McCandless abandons his possessions, gives his entire $24,000 savings account to charity and hitch-hikes to Alaska to live in the wilderness. Along the way, Christopher encounters a series of characters that shape his life.
An American biographical survival film Into The Wild is written, co-produced, and directed by Sean Penn and is an adaptation of Jon Krakauer's 1996 nonfiction book of the same name.