Share

Sunday 13th March 2022
Inna De Yard plus Reggae DJ's Fundraiser
Tickets are required for this event - see below
3:30PM (Doors open 3pm)
INDOOR:
The White Lion Pub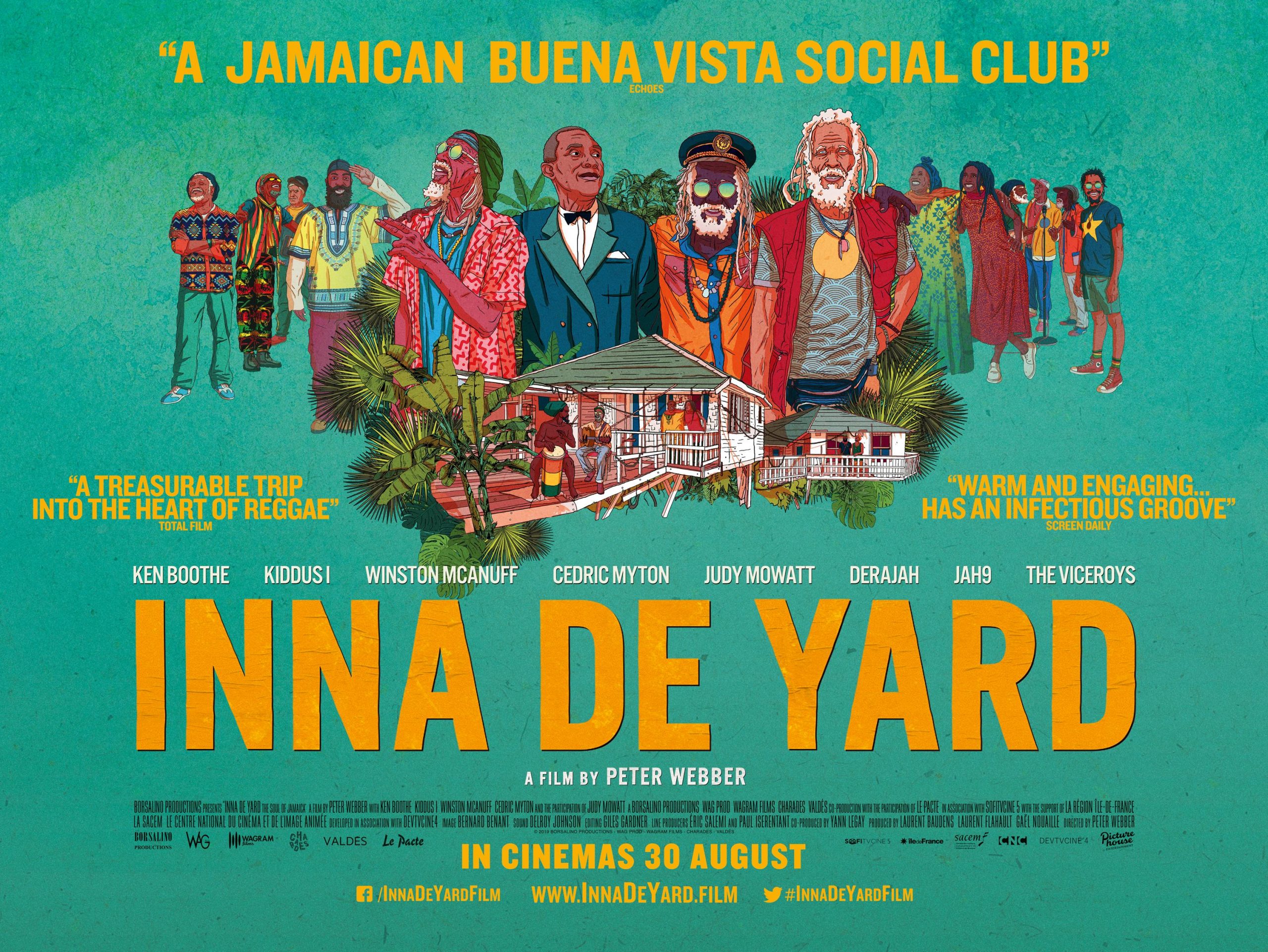 Joyous and vibrant, set against the lush green mountains of Jamaica, Inna de Yard sees a superstar group of reggae legends gather to record a new album of infectious hits in an unplugged style that harks back to their roots. The musicians include Ken Boothe, Winston McAnuff, Kiddus I, Cedric Myton and Judy Mowatt whose iconic songs capture the poetry and passion of their homeland.
Directed by Peter Webber (Girl With a Pearl Earring), the film is studded with intimate acoustic versions of classic tracks (such as Ken Boothe's Everything I Own) and dazzling live performances from their unforgettable all-star concert in Paris.
This landmark film recounts the history and continuing cultural importance of reggae music and paints an unforgettable portrait of these pioneering artists and the successes, triumphs and heartaches afforded by a lifetime immersed in this colossally influential music scene.
We are celebrating reggae culture with delicious home cooked authentic dishes from the Caribbean from Lisa's Kitchen and vegan choices.
Bar open.
Reggae DJ's playing all afternoon.
Doors open 3pm
DJ's
Film 4pm
Dj's 2nd set 5.40pm