Share

Monday 07th March 2016
Inception
Free
(No ticket required - First come first served)
7:00PM
INDOOR:
King's Cross Baptist Church
King's Cross Baptist Church presents Inception, in Cafe Eden.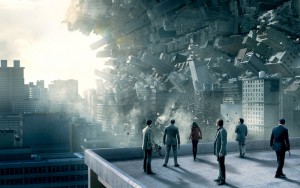 Inception is an award winning sci-fi, action thriller starring Leonardo Di Caprio and Jospeh Gordon-Levitt. Labelled "smart, innovative and thrilling", the film impresses with its cinematography, production and originality. Focusing on the exploits of Dom Cobb, a skilled thief who steals valuable secrets from deep within people's subconscious dream state, this intelligent movie explores some of life's biggest questions and ideas and is a must watch on the big screen.