Share

Wednesday 01st May 2019
Hunt for the Wilderpeople plus Sing
Free
(No ticket required - First come first served)
7:30PM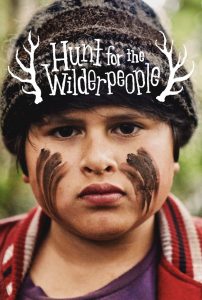 These are two tales of defiance against authority, proving that growing up can happen at any age. Both films feature young protagonists and more than a hint of humour.
Set in a primary school in 1990s Budapest, 'Sing; introduces us to a renowned school choir, and the new girl in class who just might uncover the sinister secret behind their success. 'Sing' won the 2017 Oscar for best short film.
'Hunt for the Wilderpeople' is an uplifting coming-of-age story from acclaimed New Zealand director Taika Waititi. The film follows a young trouble maker Ricky, raised on hip-hop and foster care, who is forced to move to a remote farm with Bella and Hec as the authorities seek to place him in a stable environment. However personal tragedy, crossed wires and rash judgements result in a rousing adventure full of heart-warming camaraderie.
Come along to The Rosemary for some drama, laughs and delicious Hungarian drinks and food.