Share

Saturday 27th May 2023
Hit the Road
Free
(No ticket required - First come first served)
8:00PM
HIT THE ROAD a chaotic, tender Iranian family road trip across a rugged landscape, with two sons – one adult, the other an excitable six-year-old – and a sick dog. They variously bond over memories and get on each other's nerves, but we gradually understand the serious underlying motive for their trip.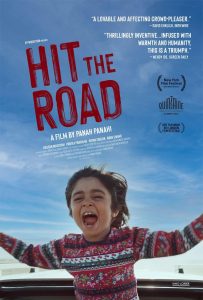 This comedy-drama is the feature debut of Panah Panahi, son of celebrated Iranian filmmaker Jafar Panahi. Earning a five star review in The Guardian by Mark Kermode, the film "swerves between tragedy and gallows humour with the expert control of a stunt driver" according to IndieWire. 
FREE MAKES IT INCLUSIVE, DONATIONS MAKE IT HAPPEN 
As part of this year's Herne Hill Free Film Festival we are pleased to be supporting again the Norwood & Brixton Food Bank, helping to raise awareness for this most worthy of local causes. Any spare change collected at each of our screenings would be greatly appreciated and donated* to help this wonderful charity continue the admirable work.
*After we have covered our production costs  
Click here to see Hit the Road trailer