Share

Monday 30th April 2018
Guess Who's Coming To Dinner
Free
(No ticket required - First come first served)
7:00PM
INDOOR:
Hill Station Cafe
An upper middle class, liberal couple (Spencer Tracy and Katharine Hepburn) are challenged when their daughter brings home her African American fiancé (Sidney Poitier) in this comedy-drama.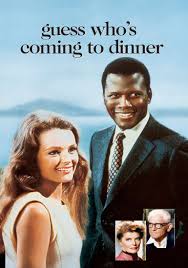 Considered ground-breaking at the time, Guess Who's Coming To Dinner was a box-office hit, and went on to win two Academy Awards and two BAFTA's
Doors open 6pm. Film starts 7pm.