Share

Tuesday 30th April 2019
Grey Gardens: Little Edie Comes to Little Nan's
Free
(No ticket required - First come first served)
7:30PM
INDOOR:
Little Nan's Deptford Bar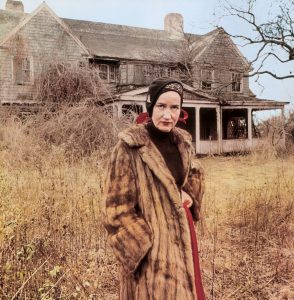 Join us as we dig out the best china and mix up a cocktail or two at the magnificent Little Nan's Bar and step inside the eccentric world of Little Edie and her mother Edith Bouvier Beale.
The Maysles brothers' 1975 odd and beautiful documentary introduces us to the reclusive former US socialites, aunt and cousin of Jackie Kennedy.
As their East Hampton mansion is rescued from squalor and collapse, we relive the pair's past, exploring their complicated relationship and everyday routines.
Among the cats and racoons, we see glimpses of former grandeur and thwarted dreams, coming to understand the tender but frustrated dependency the women share. Fabulous headgear and costumes abound.