Share

Saturday 16th July 2022
The Greatest Showman (PG) – FREE – Outside, Subtitled
Free
(No ticket required - First come first served)
9:00PM (Doors open 7pm)
OUTDOOR:
St George's Garrison Church, Woolwich
Bring something to sit on and whatever you need to stay warm and dry
For fans of free films in London the Garrison Church at Woolwich is showing a free open air screening every month until October. The next in the series is The Greatest Showman.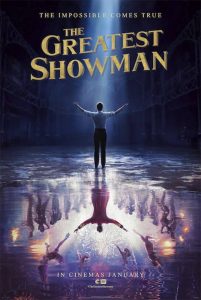 Runtime: 1h 45m
OUTDOORS – St George's Garrison Church
Doors: 7.00pm, Film: 9pm (dusk)
BBFC Rating: PG (brief mild threat, violence)
See Notes below for detailed information.
THE GREATEST SHOWMAN is a musical drama which tells the story of the showman P.T. Barnum as he creates and develops his circus in New York in the mid-1800s.
Travel options and info for St George's Garrison Church, Woolwich.
St. George's page / CWFFF venue page for St George's.
The venue is wheelchair accessible and there is a loo.
Plan a journey with Citymapper (free online and phone app).
Notes
This is an outdoor event, open to the elements.
We will have a Cash and Card snack bar (+ soft and alcoholic drinks). You are welcome to BYO picnic (please take away empties).
We will have some seating but feel free to bring your own.
Recommend bringing a jumper or jacket / blanket in case it's colder (even when warm it can feel colder while sitting still after dark)
A torch is a good idea, the ground is uneven
Also insect repellant!
Powered by the Charlton and Woolwich Free Film Festival (which takes place this year from Friday 9th to Saturday 17th September 2022).