Share

Friday 27th April 2018
Get Out – Launch Night Film + Party
Free
(No ticket required - First come first served)
8:00PM
Jordan Peele's breakout film of 2017 is a chilling satire on liberal racism in America.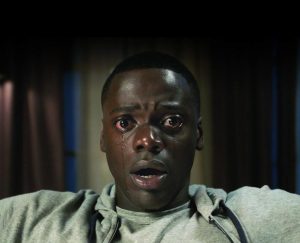 When a preppy rich girl takes her African American boyfriend home for the weekend, their seemingly happy relationship takes a sinister turn.
Starting out as a kind of updated "Guess Who's Coming to Dinner" the film soon changes gear to reveal the horrors that lurk beneath the cosy, suburban surface.
By turns both comic and creepy and brilliantly acted by it's ensemble cast, Get Out is the must-see opener for this year's Festival.
Pouring directly from the brewery it was brewed in, we will be serving the freshest beer and a variety of soft drinks, with food provided by the amazing Indian Street Kitchen. The bar and food stall remains open throughout the film and afterwards to continue the party with a DJ! Dancing amongst the tanks with a beer in hand, what more could be better?!"
UNIT 13-14, Deptford Trading Estate, Off Blackhorse Road.
Doors open 6.00pm. Film starts 8.00pm. No entry after 8.00pm.
Late license/bar/food until midnight.
Free. No ticket required. First come first served.