Share

Friday 11th September 2020
Get On Up: The James Brown Story
Free
(Tickets are limited and must be reserved on a first come first served basis - See form below)
8:00PM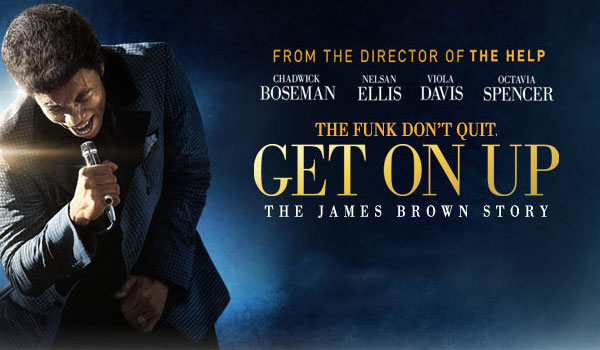 Get On Up – The James Brown Story (12)
Based on the incredible life story of the Godfather of Soul, the film will give a fearless look inside the music, moves and moods of James Brown, taking audiences on the journey from his impoverished childhood to his evolution into one of the most influential figures of the twentieth century.
James Brown is played by Chadwick Boseman, star of 'Black Panther' who sadly died recently and this screening, one of a small number of events in the 2020 Peckham & Nunhead Free Film Festival that is not online, is in part a tribute to this actor.
Please note:
This is a socially distanced screening and places are very limited so please book early and let the organisers know if you are unable to attend so that we can pass your place on to someone else. (Only 18 spaces available).
Please book via Eventbrite: https://www.eventbrite.co.uk/e/119724500203
If you are attending with others, please book the number of places you require together, so we can make the appropriate seating accommodation. We will need the names and contact details of everyone in your group for track and trace.
Face masks should be worn unless you are exempt. Government advice relating to this is available here:
https://www.gov.uk/government/publications/face-coverings-when-to-wear-one-and-how-to-make-your-own/face-coverings-when-to-wear-one-and-how-to-make-your-own
https://assets.publishing.service.gov.uk/government/uploads/system/uploads/attachment_data/file/903452/Exemption_from_face_covering_badge_for_mobile_phone.pdf
No refreshments or snacks will be available but people can bring their own non-alcoholic drinks and take rubbish away with them (people are permitted to remove face coverings while eating or drinking).

peckhamfreefilmfestival | freefilmfest | _pnfff | YouTube | pnfff@freefilmfestivals.org
Tickets are not available as this event has passed.