Share

Saturday 08th April 2017
The General [U] Silent Screening
Free
(No ticket required - First come first served)
1:30PM (Doors open 9:00am)
INDOOR:
Guildford Library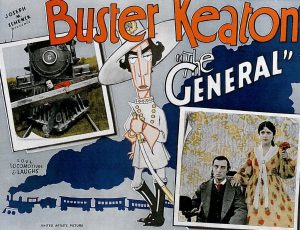 Johnnie loves two things: his train and the lovely Annabelle Lee. When the Civil War breaks out he enlists as a soldier, but it is decided that he is too valuable as an engineer. Annabelle thinks it is because he is a coward. When Union spies capture Johnnie with Annabelle on board, Johnnie "The General" must rescue both his loves.
This classic silent film will be shown without a soundtrack within the main library space on the first floor.
As with all our events during the festival, admission is free!