Share

Sunday 04th September 2016
Food, Inc.
Free
(No ticket required - First come first served)
8:00PM (Doors open 6pm)
OUTDOOR:
Glengall Wharf Garden
Bring something to sit on and whatever you need to stay warm and dry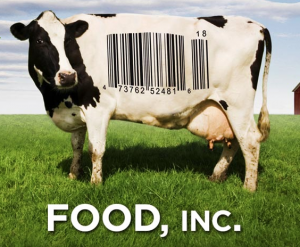 Originally released in 2010 in the UK the America film, Food, Inc. is still very much a relevant film today. Glengall Wharf Garden is having an outdoor screening on Sunday 4 September of Robert Kenner's film, where he explores the US food industry's highly mechanized underbelly that has been hidden from the American consumer with the consent of the government's regulatory agencies. The food supply is now controlled by a handful of corporations that often put profit ahead of consumer health, and the livelihood of the American farmer. In creating the biggest-breasted chickens, the perfect pork chop, insecticide-resistant soybean seeds, new strains of E.coli have developed, responsible for the illness of an estimated 73,000 Americans annually. Food, Inc. reveals surprising and often shocking truths about what we eat, how it's produced, and what the future could look like if nothing is done to change the way we produce our food.
This is an outdoor event so bring warm clothes. It is a FREE event, so no booking is needed. Arrive early to secure a space.
About The Venue:
Glengall Wharf Garden is a community run food project in the east part of Burgess Park. We run workshops, keep bees, chickens and grow food. We are open Tuesday, Thursday and Sunday and look forward to you visiting us. As a volunteer you can learn skills related to gardening, permaculture, wild food and more. We welcome everybody, regardless of gardening ability and offer space to learn and grow your own ideas.
Venue Capacity: 120