Share

Saturday 14th September 2019
First Man
Free
(No ticket required - First come first served)
8:00PM (Doors open From 7.00PM)
OUTDOOR:
Royal Artillery Square
Bring something to sit on and whatever you need to stay warm and dry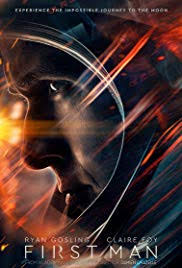 A Biopic on the life of the legendary American Astronaut Neil Armstrong from 1961-1969, on his journey to becoming the first human to walk on the moon. Exploring the sacrifices and costs on the Nation and Neil himself, during one of the most dangerous missions in the history of space travel.
This event will be supported by the Flamsteed Astronomy Society www.flamsteed.info. Although the moon will sadly not be visible during the event, volunteers from Flamsteed will be bringing their telescopes so that members of the public can take a look at some other wonders of the night sky.
Refreshments available.