Share

Thursday 06th April 2017
Film Competition Screening
Free
(No ticket required - First come first served)
7:30PM (Doors open 7:30)
INDOOR:
The Star Back Room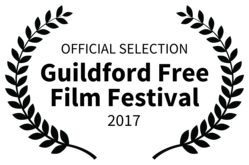 After hours of viewings and careful consideration, we are delighted to invite you to the screening of the Guildford Free Film Festival competition finalists.
The power will be in your hands, as during the evening the audience will be asked to vote for the category winners and overall winner, with prizes awarded. Think The Oscars without the cock-up!
We will also be showing a fantastic documentary, Atilla the Stockbroker- 35 Years A Punk Poet.
As with all our events during the festival, admission is free!