Share

Friday 26th May 2023
E.T. the Extra-Terrestrial
Free
(No ticket required - First come first served)
8:45PM
OUTDOOR:
Herne Hill Velodrome
Bring something to sit on and whatever you need to stay warm and dry
Join us for an unforgettable movie experience under the stars at the historic Herne Hill Velodrome. As part of the Herne Hill Free Film Festival, we're excited to bring you the classic and heartwarming tale of E.T. – THE EXTRA -TERRESTRIAL.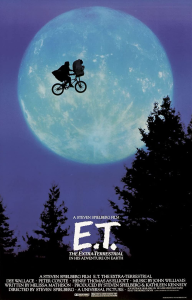 Get ready to be transported to the magical world of young Elliot, as he befriends a gentle alien stranded on Earth. As they develop a bond that transcends language and species, they embark on a heartwarming adventure that captures the spirit of childhood innocence and wonder.
FREE MAKES IT INCLUSIVE, DONATIONS MAKE IT HAPPEN 
As part of this year's Herne Hill Free Film Festival we are pleased to be supporting again the Norwood & Brixton Food Bank, helping to raise awareness for this most worthy of local causes. Any spare change collected at each of our screenings would be greatly appreciated and donated* to help this wonderful charity continue the admirable work.
*After we have covered our production costs
Click here to see the E.T. the Extra-Terrestrial trailer