Share

Tuesday 01st May 2018
Drawing From Film – Blood of the Poet
Tickets are required for this event - see below
7:30PM
London Drawing Group will be hosting a workshop in which Jean Cocteau's avant-garde masterpiece The Blood of the Poet will be screened whilst participants use ink, charcoal, chalk and pastels to draw from the film.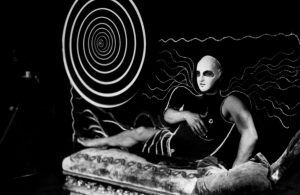 Pausing on the most visually stunning scenes and compelling images as we go, expect a fun exploration into the suggestively biographical world of the director himself-Jean Cocteau.
The film begins with the artist sculpture coming to life and quickly moves into fantastical worlds through mirrors and themes of personal mythology.
As the film progresses we will encourage all the drawings to be placed on the walls around us, so as to immerse ourselves in the themes of the film, slowly blurring the lines of imagined worlds, both projected and drawn.
Bar/food. Film/drawing workshop starts 7.30pm
This is a free event but you need to book a place.
Book your free ticket here