Share

Thursday 25th May 2023
Cycling Shorts!
Free
(No ticket required - First come first served)
8:00PM
INDOOR:
Herne Hill Velodrome
Mind Map (34mins)
Director: Finley Newmark
Why ride your bike solo 34,000km+ around the world?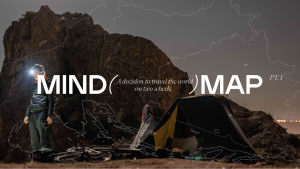 Boru presses pause on his day to day life in order to fulfil his desire to explore new landscapes and cultures by bike. But most importantly to continue processing a past depression that dominated his life for many years. He is doing this to raise money and awareness for Mental Health through MIND.
With live streamed Q&A with the film on set in Malaysia!
Riding the Rails (10mins)
Director:  Evan Kay, USA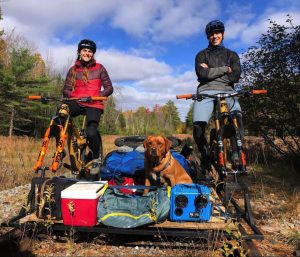 Mountain biker Alex and his wife Ella convert their bikes to ride on abandoned railways. An inspiring film about getting into the wild under your own steam – a camping, fishing and biking adventure, accompanied by dog Hazel.  (Image: Riding the Rails  © Evan Kay)
Stronger Together (20mins)
Director:  Brandon Watts, USA
Alexandera Houchin, an Ojibwe woman based near Cloquet, Minnesota, is an artist, farmer, mechanic and cyclist. This thoughtful short film explores issues of identity, discrimination and body image, and the healing power of cycling. 
Mountain Bikes and Bothy Nights (9minutes) 
Director:  Alastair Humphres , UK
Alastair Humphreys is a British adventurer, author, keynote speaker, blogger and filmmaker. He has been on expeditions all around the world, travelling through over 80 countries by bicycle, boat and on foot. He was named as one of National Geographic's Adventurers of the year for 2012. Here we join him on an imaginary journey round Scotland, linking together wild bothies and landscapes.