Share

Monday 30th April 2018
Concrete Soldiers UK + Q&A + discussion
Free
(No ticket required - First come first served)
7:30PM
INDOOR:
Sanford Housing Co-op
Concrete Soldiers UK is a new documentary, looking at the regeneration of council estates in London and across the country.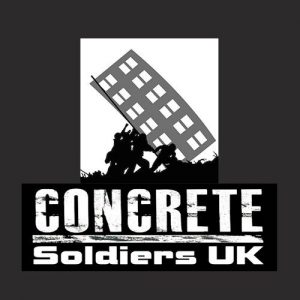 Starved of funds by central government, councils and housing associations are entering into deals with private developers in which, instead of renovating estates, they demolish and rebuild them. The developers make huge profits while tenants and leaseholders are forced to leave.
The film exposes how councils can bully residents into making decisions about their homes without proper consultation and also uncovers how developers have found loopholes to avoid building affordable housing.
The film looks at the Grenfell tragedy. There is resistance. People are fighting because they believe they can make a difference. The film encourages viewers to have hope, and believe a better future is possible.