Share

Tuesday 26th February 2019
Cold War – Fundraiser Screening
Tickets are required for this event - see below
8:00PM (Doors open 7pm)
INDOOR:
Streatham Space Project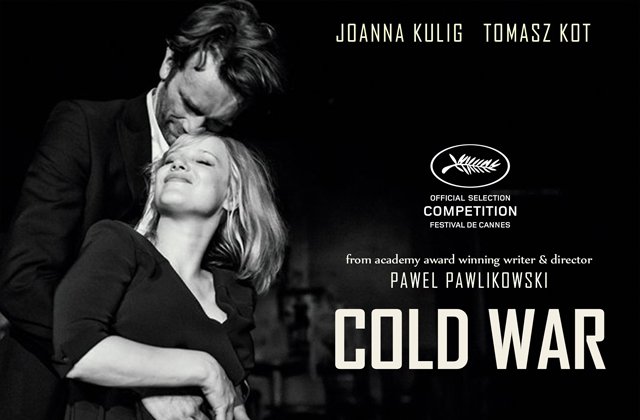 Join us for a mesmerising romance epic in scope and Oscar nominated.
Set against the backdrop of the 1950s Cold War in Poland, two people of differing backgrounds and temperaments begin an almost impossible romance.
Described as "a near-perfect film, an artfully crafted, flawlessly acted meditation on love, memory and invented history that's both deeply personal and politically attuned. " by The Washington Post – see Paweł Pawlikowski's Oscar nominated and award winning masterpiece in a month dedicated to love.
Sumptuously shot and with a wonderful soundtrack, this is a delight to the eye.
In Polish with subtitles,