Share

Wednesday 12th September 2018
Cocktail (15)
Free
(No ticket required - First come first served)
7:30PM
INDOOR:
Little Nan's Catford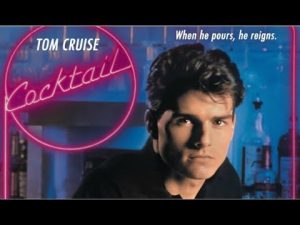 Love the 80s, love cocktails, love Catford? Then this event is for you!
Join us at Little Nan's Bar and enjoy one of their delightful teapots of cocktail while you watch 80's classic romcom Cocktail!
The film tells the story of a young New York business student, (Tom Cruise), who takes up bartending in order to make ends meet.
This year, we'll also be screening a short film before each of our screenings, hand selected by our team of volunteers. We've chosen an eclectic bunch, lots of which we came across when we asked for submissions to our shorts night at the Broadway Theatre, back in June.
Tonight, we'll be showing you Fish Story (14 minutes) directed by Charlie Lyne. One of our favourite shorts from our night in June, this film is very funny, with lots of excellent fishy puns.
FREE EVENT – No ticket required, first come gets the best seats