Share

Sunday 16th September 2018
Closing Night | 48hr Film Challenge and Ready Player One (12)
Free
(No ticket required - First come first served)
7:30PM
INDOOR:
Catford Constitutional Club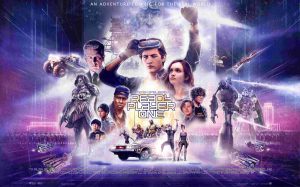 All good things must come to an end! Join us for our closing night screening of Ready Player One and enjoy some of the films created for this year's 48hr Film Challenge at our final event of this year's Catford Free Film Festival!
Our special 48hr Film Challenge was a big success last year, and we were so impressed by the quality and creativeness of the entries, that we brought it back for 2018! We'll be screening this year's finalists before announcing the winning teams before we screen our final full length film of the festival.
Steven Spielberg's Ready Player One (12) is a science fiction marvel takes place in 2045…
When the creator of a virtual reality world called the OASIS dies, he releases a video in which he challenges all OASIS users to find his Easter Egg, which will give the finder his fortune.
FREE EVENT | First to arrive get the best seats!