Share

Saturday 04th May 2019
Climax
Free
(No ticket required - First come first served)
4:30PM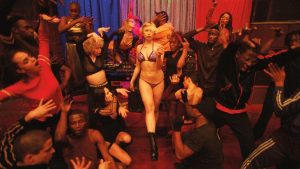 Winner of the Art Cinema Award at the Directors' Fortnight section at the 2018 Cannes Film Festival, CLIMAX, Gaspar's Noé's latest daring odyssey into the intoxicating and bewildering unknown.
Noe's part-horror/thriller, part-musical opus is nerve-shredding as it is compelling.
French dancers gather in a remote, empty school building to rehearse on a wintry night. The all-night celebration morphs into a hallucinatory nightmare when they learn their sangria is laced with LSD.